标题: [发布] MTool: RPGMaker/WolfRPG/TyranoBuilder/SRPGStudio/Kirikiri cheat + translat [打印本页]

---
作者: ⑨ 时间: 2021-12-28 06:04 标题: MTool: RPGMaker/WolfRPG/TyranoBuilder/SRPGStudio/Kirikiri cheat + translat

MTool: RPGMaker MV/MZ/2k/2k3/XP/Vx/VxAce/Wolf RPG/TyranoBuilder/SRPGStudio Real-time cheat + one-click machine translation tool

Kirikiri support is in beta now, and will be working after the update.
---------------------------------------
Multi-engine compatible cheat + machine translation tool
Idea: ready to use, no technical knowledge required, almost no problems of game crash/progress stuck which is common with normal machine translation programs.
Basically, no need to unpack, no need to modify files no need for any knowledge other than the basics of computer operation. Click the mouse to cover all your needs in a minute.

Suitable for most RPG Maker & Wolf RPG & tyranoBuilder SRPG Studio games.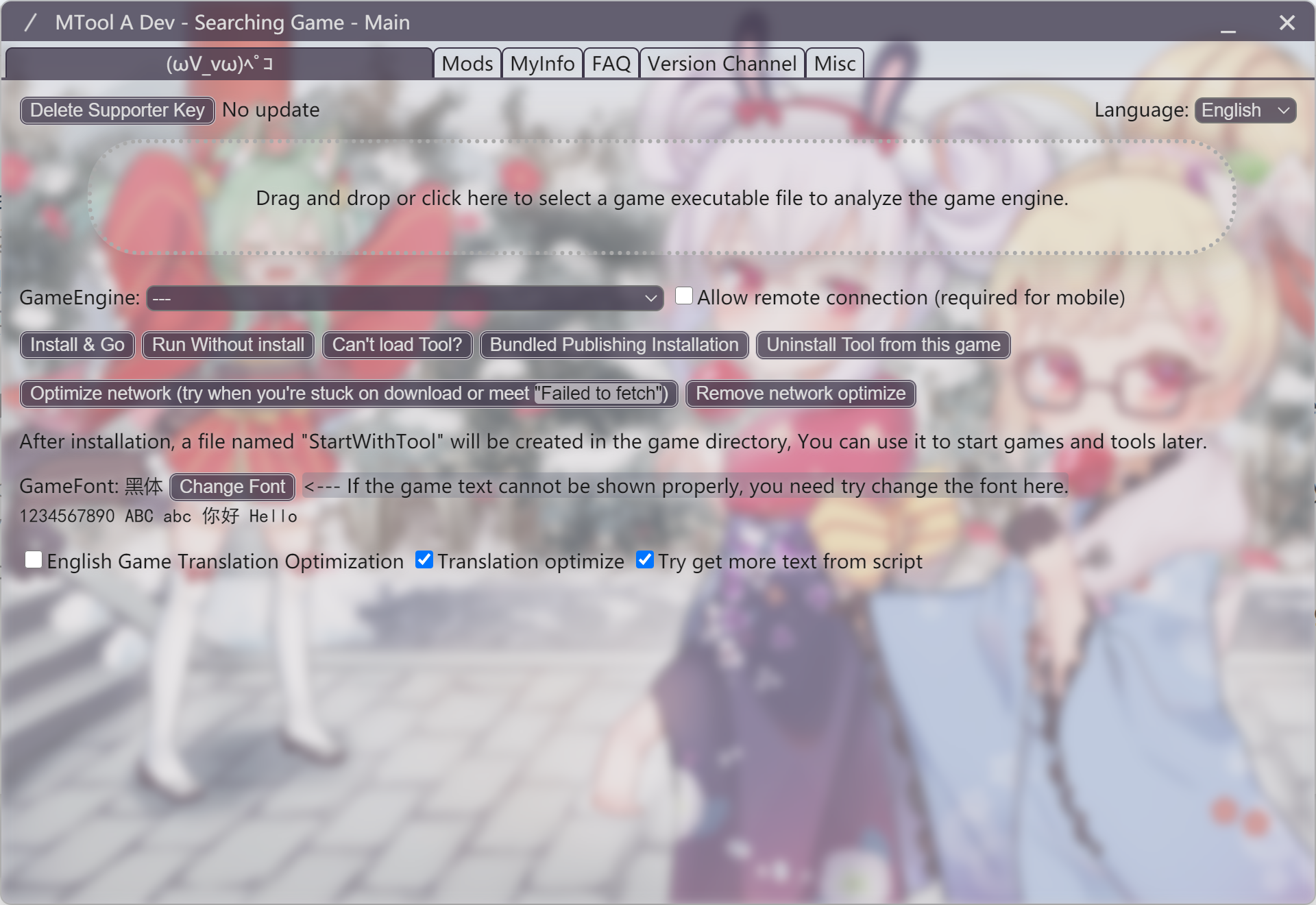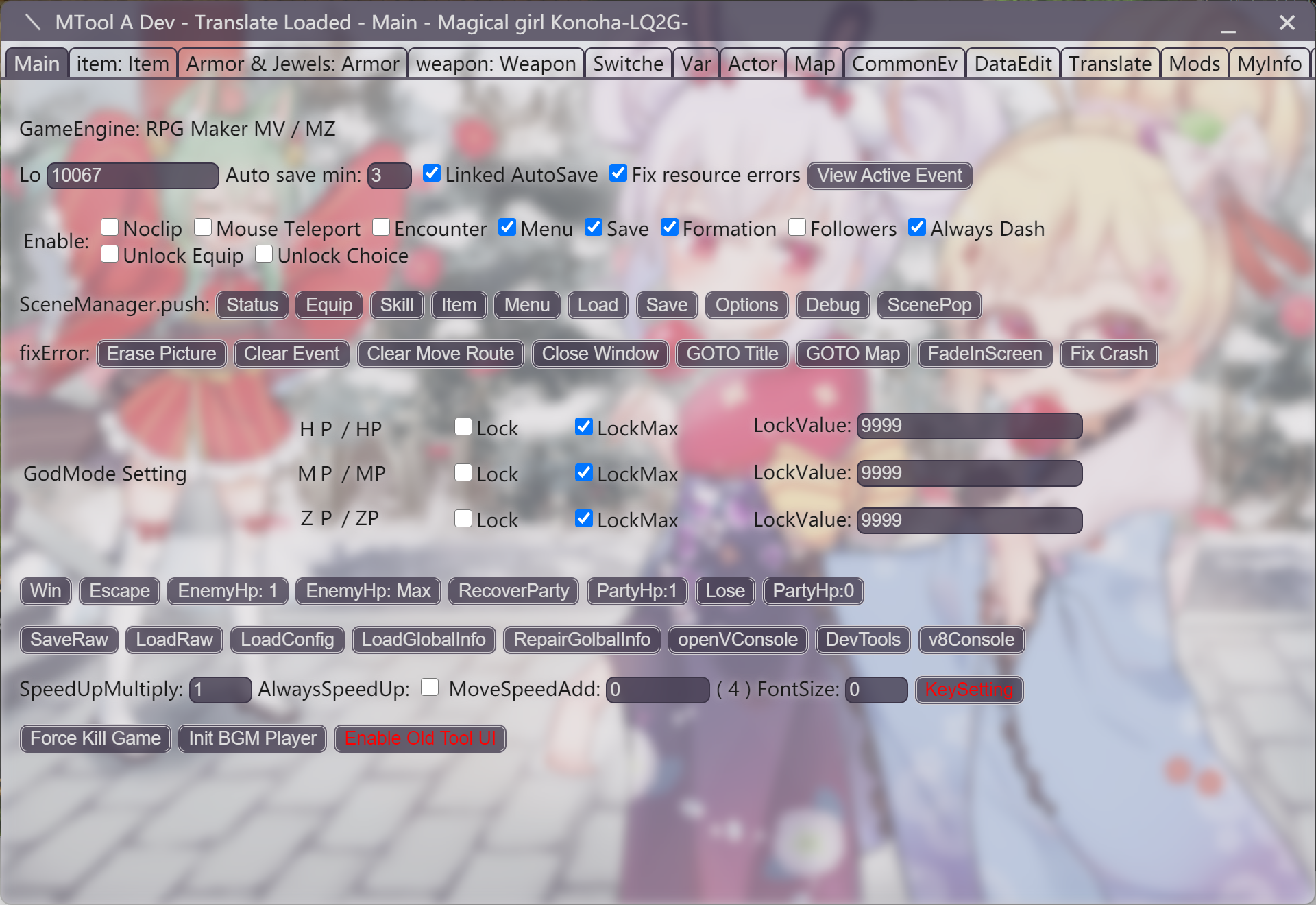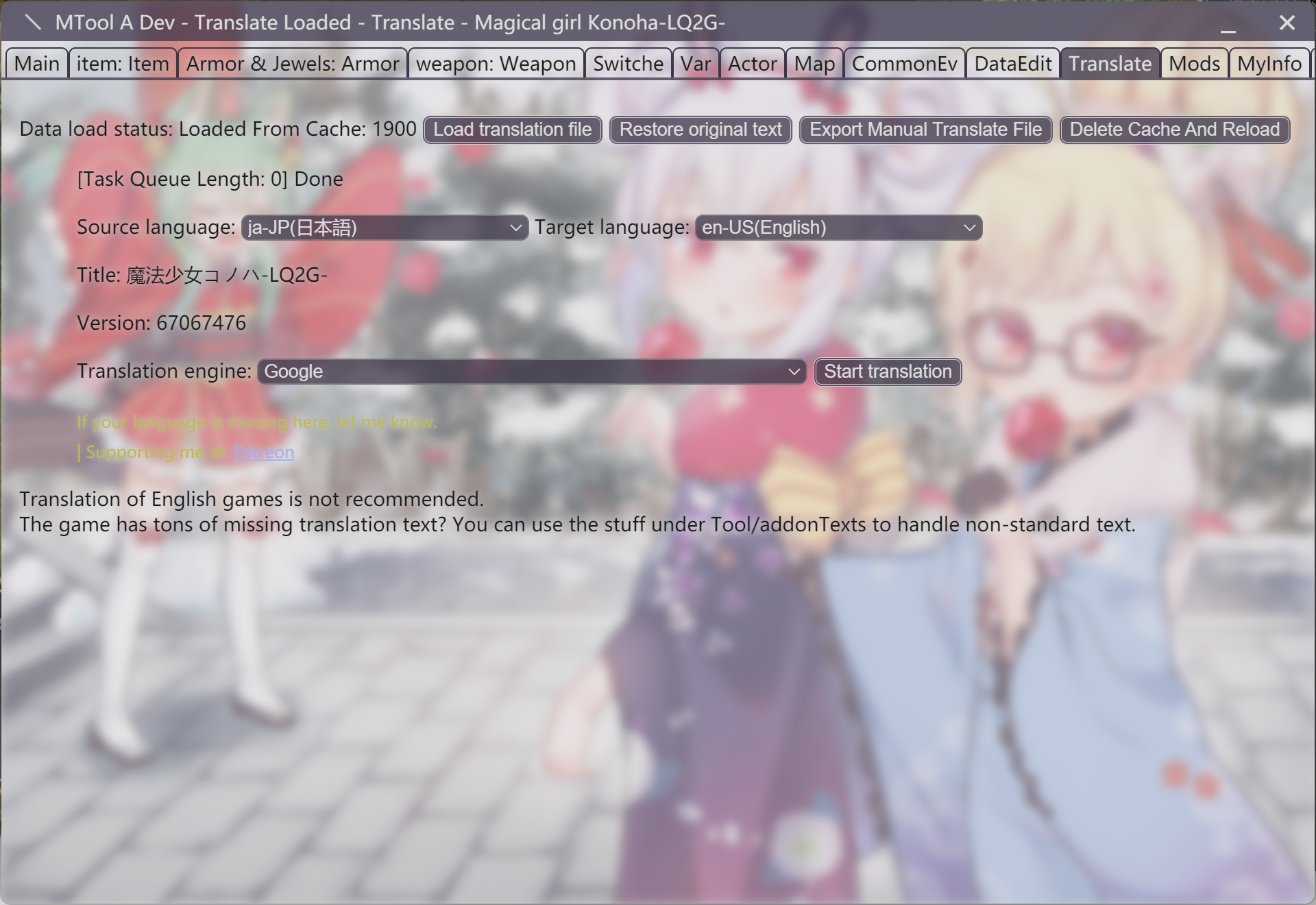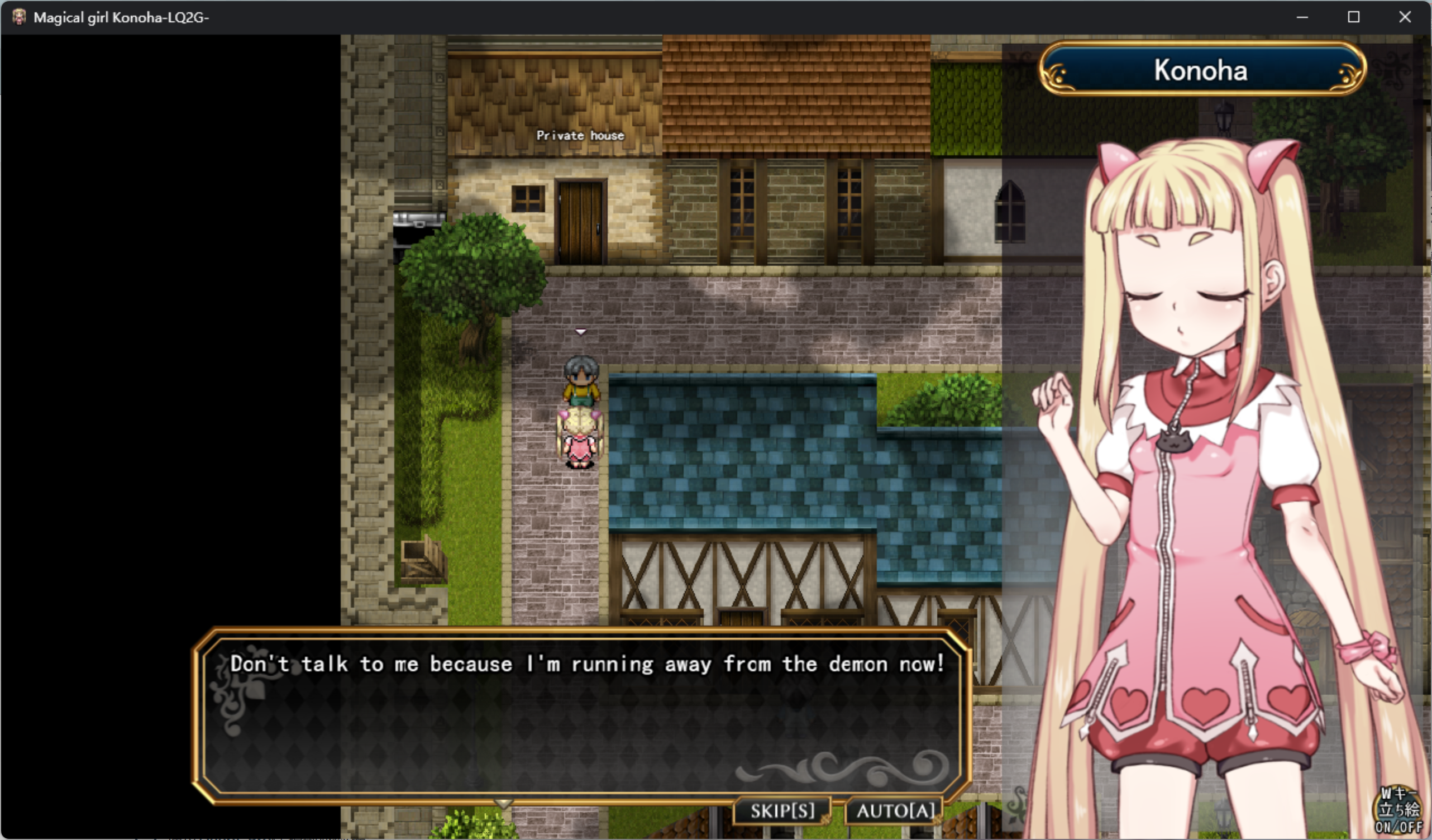 How to use:
1. Run the tool
2. Drag and drop the game' s main program (e.g. Game.exe) into the tool window
3. Click Install & Go (or Run Without install)
4. After the game starts, the tool's interface will change automatically when it detects the game.
5. Do what you need in the tool's interface


Download the latest version is free, I just want to show you my supporters page.

Direct download page (With mega): https://trs.cirno.biz/release.php?lang=en
Support page (Chinese): https://afdian.net/@AdventCirno
Support page: https://www.patreon.com/user?u=613956


Most of the features are completely free, and the parts that need to be paid mainly focus on the translation engine and the limitation of translation capacity, Because I need to pay for these services, And in order to minimize errors, I need to spend a lot of time on it (not once and for all, there are always new games with new problems)
---
作者: Say_rain 时间: 2021-12-30 22:56

⑨,我的黄网老哥

为什么论坛还不转型黄网(恼




---